Is it better to endure pain and suffering with the hope of survival or die fighting a losing battle? Your group will be assigned one of the following sections to read: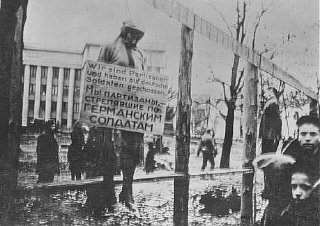 1. Resistance in the Ghettos
2. Resistance in the Nazi Camps
3. Selected Partisan Activities in Europe
4. Spiritual Resistance in the Ghettos and Camps
5. Resistance in Nazi Germany
After reading the "Introduction" and "Obstacles to Resistance," focus on your particular section in the pamphlet. In your group, plan a lesson for the class for the chapter you read. This will include creating a class activity, lesson handout, power point, and closing activity. This will be our first major grade for the semester. Below is the link to the only source you will need to use:
Pamphlet on Jewish Resistance
Some questions (but not all) to consider in your lesson are:
Who were they?
What was their motivation/purpose/cause?
What did they do?
What price did they pay?
Did they make a difference?